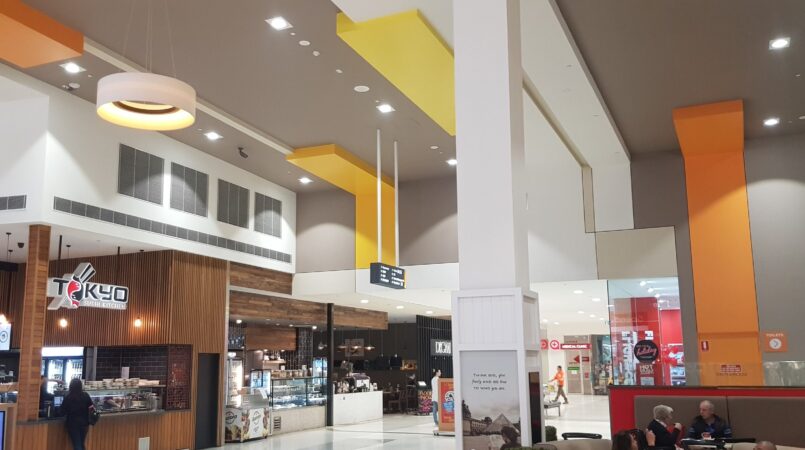 Two large sub-regional Victorian shopping centres have undergone significant upgrades to reduce their energy OPEX and Greenhouse Gas Emissions. The 40,000m2 sites, which have a mix of major retailers and specialist stores, are enjoying fantastic results achieved through a combination of installing a leading-edge Energy Management System and replacing inefficient loads. The project has significantly reduced Greenhouse Gas Emissions by 1000 tonnes per year.
Key Outcomes
The state-of-the-art Energy Management System regulates the major loads on the sites including HVAC, car park ventilation and lighting. The A.I. utilises local information from remote sources, including the bureau of meteorology and demand response signals from the network, to make proactive and predictive decisions. These optimise the performance of the site operation in line with real demand and ambient conditions, reducing the operating cost of the facility and improving the internal environment while ensuring power is only used when it is needed.
Complementing the savings from the EMS, the internal and external lighting systems were also completely replaced with new high efficiency LED lights, enhancing the architectural intent of the mall, and improving the ambience of the space. The lighting systems are configured to deliver sufficient compliant lighting levels when the centre is not trading and a full retail experience when the centre is trading, segregated into zones that match the tenants trading periods.