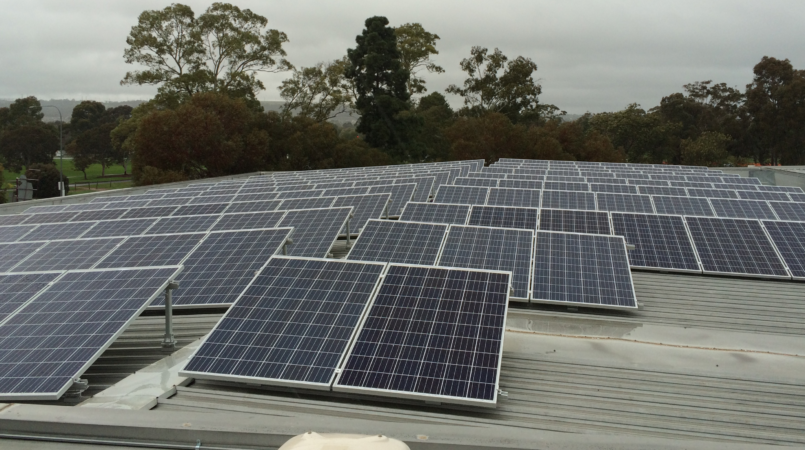 Faced with rising energy costs, The City of Playford engaged Sustainable Focus for a solution to improve energy efficiency and increase renewable energy capacity at the Playford Civic Centre. Sustainable Focus undertook a multi-technology upgrade, combining new energy software with investment in solar generation and LED lighting, and the results have exceeded the council's expectations and slashed the site OPEX.
Key Outcomes
Working towards the overall objective of reducing council operating costs, Sustainable Focus implemented a suite of energy efficiency measures at the Playford Civic Centre facility, including.
– Energy efficiency improvements with the installation of improved more efficient lighting
– On site generation, with the installation of a 100kW Solar Power system
– Replacement of the old Building Management System with a new upgraded Energy Management System (EMS)
The upgrade has seen a dramatic reduction in energy bills for the Civic Centre, surpassing the council's expectations.