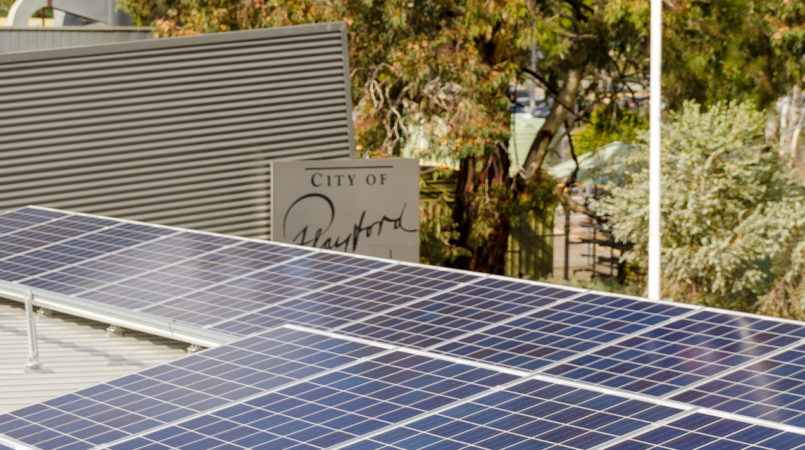 The City of Playford engaged Sustainable Focus to design and roll out multiple projects across the council's property portfolio. One of the sites is the Playford Operations Centre. Sustainable Focus designed and implemented a comprehensive upgrade that focused on reducing energy waste and minimising the network consumption and cost. The resultant projects also improved the working environment and reduced greenhouse gas emissions by hundreds of tonnes.
Key Outcomes
Old lighting at the Centre has been replaced with new, more efficient LED lighting, resulting in a reduction in the energy load.
A rooftop grid-connected 100 kW solar PV system has increased onsite generation and reduced costs.
The Operations Centre air-conditioning has been upgraded with a site-specific Energy Management system to maximise energy savings.
Sustainable Focus also facilitated on-site training sessions for Council representatives to ensure the best possible results from the upgrades.