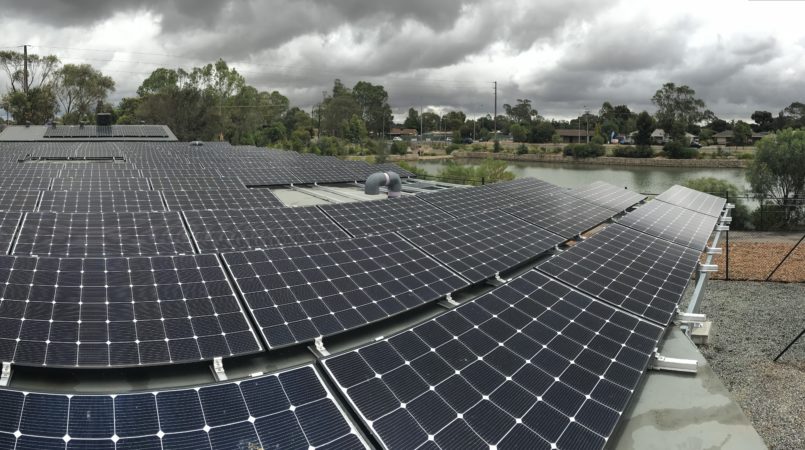 The City of Playford is enjoying great energy savings and emissions savings after engaging Sustainable Focus to cut operating costs at 4 of their wetlands and aquafer pump station sites.
Sustainable Focus designed and installed innovative bespoke solar systems that utilise the existing concrete pumping structure to maximise the solar footprint of the site.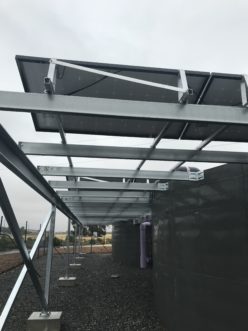 Key Outcomes
The council achieved substantial energy savings at the sites through the installation of bespoke solar systems designed by Sustainable Focus.
The solar systems were installed onto the existing council water tanks, utilising the concrete tank structures to great result, and included anti-vandal precautions.
The design included building a sub-structure to maximise the size of the installed solar and optimise the water pumping systems.
Control measures were integrated with the systems to reduce the cost of pumping water during windows of high-cost electricity and pumping times have been optimised even further by changing
pumping schedules and shifting to lower tariff times of the day.