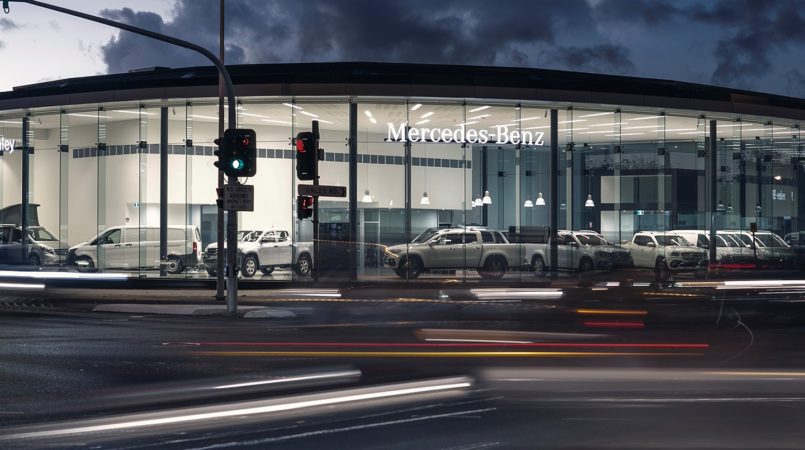 Mercedes – the lowest cost facility in the country?
Sustainable Focus has certainly been driving down retail power costs for
CMV Group's new Mercedes dealership in Unley, South Australia.
In fact, it could well be the lowest cost facility in the country when it comes to electricity. 
That's thanks to the energy management system that has been designed and installed by the Adelaide-based business.
The leading-edge system automatically controls all electrical loads in the facility – from air conditioning and water heating through to lighting and office equipment – to deliver maximum efficiency by reducing consumption and demand 24/7.
"The numbers we are getting are simply amazing," said Rob Smith, Managing Director of Sustainable Focus.
"They are using just 28 kWh per square meter per year – that's roughly
$5/sqm/year – which is about a quarter of the typical dealership!
"It's the lowest cost site I am aware of by a country mile.
"I think it's fair enough to say the client is ecstatic."
It's estimated the system will pay for itself in just two to three years after which the savings are pure profit.
Importantly, the Sustainable Focus energy management methodology doesn't only slash operational expenses in single-site businesses – it can be even more effective on multi-site operations.
Find out more before your next budget is fully allocated.