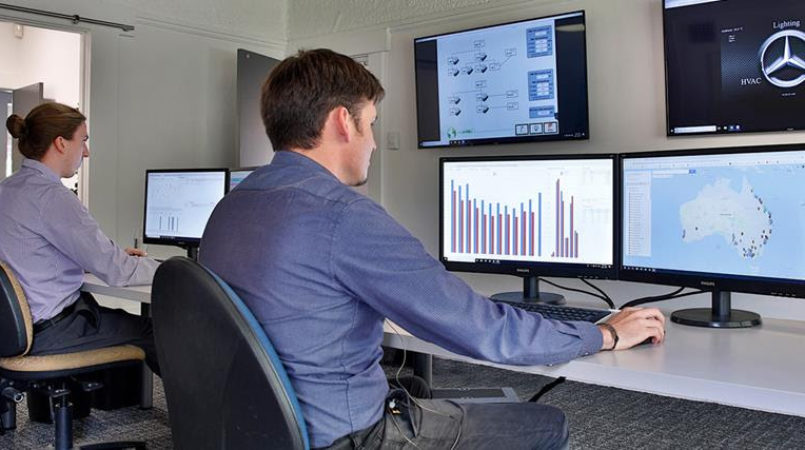 New Energy Management Centre allows real time adjustment
The brand-new Energy Management Centre has just been opened at the Sustainable Focus head office.
The hi-tech hub allows the company's skilled engineers to continually tune clients' operational portfolios, to reduce demand and optimise energy purchases.
"A modern business is made of many complex elements, all requiring electricity. At Sustainable Focus we bring those elements together under a single, automated energy management system – making sure power is only used when it's needed," said Sustainable Focus Managing Director, Rob Smith.
"With continual monitoring through the Energy Management Centre we can squeeze the savings to their maximum, to save our clients every dollar we can."
Sustainable Energy has installed an energy management system for the Reject Shop which operates hundreds of stores nationally.
"By continual tuning the Reject Shop sites we're reducing their electricity usage by a huge amount – we're about to crack 10 million kWh per year in savings – which is a staggering number," Rob said.
"And we think there's a further $250,000 in savings reduction with our continual improvement methodology." 
Call now to discuss how we can work within your budget cycle.