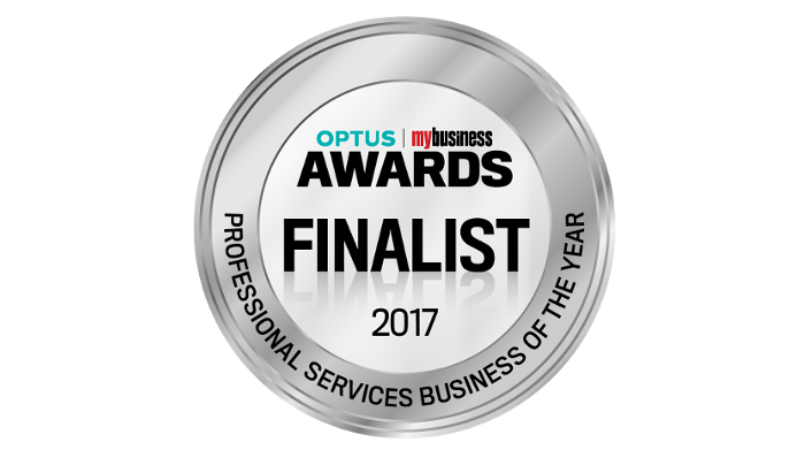 South Australian energy solutions company Sustainable Focus has been shortlisted for the prestigious Optus My Business Awards.
The company's vital work in bringing down business energy costs has earnt it a berth as a finalist in the Professional Services Business of the Year 2017 category.
Sustainable Focus has more than 400 energy-saving success stories nationally in retail, industrial, commercial and government sectors – many resulting in energy bill reductions between 50 and 70 per cent.
Its managing director Rob Smith said he was pleased that the company's work in designing and implementing high-technology energy management systems was being recognised nationally.
The Optus My Business Awards is one of Australia's longest-standing business awards programs and is considered the premier event of the year for small to medium enterprises (SMEs).
The Awards cover 28 categories acknowledging best practice within specific industry sectors, as well as individual business leaders, excellence in customer service and achievements in innovation, corporate social responsibility and workplace culture.
The Editor of My Business, Adam Zuchetti, says the selected finalists are at the leading edge of innovation and customer service excellence.
"My Business is extremely proud to showcase those companies and their leaders that are thriving by pushing the boundaries and challenging the status quo across a diverse spectrum of industries," Mr Zuchetti said.
"Determining this year's finalists was no easy feat, with our selection panel working through an outstanding calibre of entries and the highest submission rate for the awards to date."
Mr Smith commended the work of the entire Sustainable Focus team which had developed innovative, leading edge solutions to help slash the energy costs for hundreds of clients.
"In the current client of rising electricity costs, we hope that these awards can help highlight what individual businesses large and small can do to take control of their energy use and bring their operating costs down," he said.
The winners will be announced at a black-tie awards dinner on Friday, 10 November, at The Westin Sydney.