Sustainable Focus has been working with the University of South Australia since 2012 undertaking a $1 million dollar lighting upgrade at City East, City West and Mawson Lakes campuses.
Most recently Sustainable Focus upgraded the poor lighting levels at the Uni Café. The café staff immediately noticed an improvement.  Energy Savings from the new lights at Uni SA are approximately 14,000 kWh per annum. Annual maintenance savings will at lest equal the energy savings. Lighting of the area is significantly improved as can be seen in the before and after images.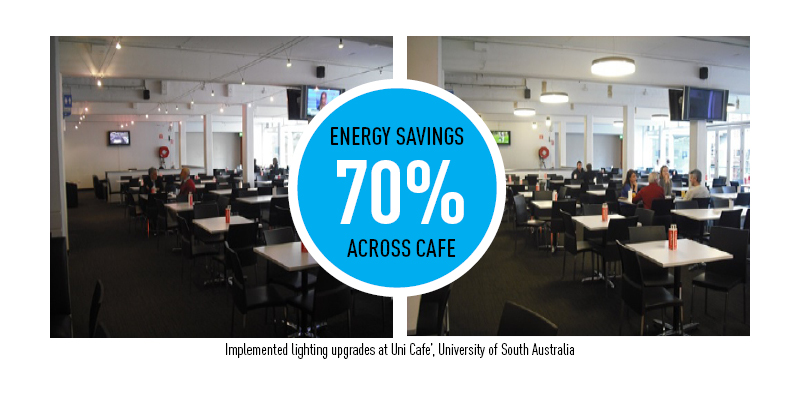 Call us on 08 8232 2552 to discuss how we can help your organisation save money and meet its sustainability goals.